Zocdoc VR Case Study
Created in New York
Produced at Office of Baby
My first job at Office of Baby was to location scout, assist video production, shoot b-roll footage, and help edit this case study for the healthcare appointment app Zocdoc. I also designed the props and title cards for the video.
This video was concepted, written, storyboarded, shot, and edited by Ian and I in a documentary style. Natural sound and quick cuts to pay off the urgency of time. All footage was shot right at the Aviation Blvd Metro station in Los Angeles.
Swatch: Always On Time
Created in Los Angeles
Filmed with Ian Kagihara
This is a very playful take on an interview with a classmate in art school. It was storyboarded, shot on a tiny little phone camera, and edited by myself. The editing made use of lots of candid and b-roll shots to pay off Elena's honest and quirky attitude.
Interview w/ Elena D.
Created at ArtCenter College of Design
Fotos Para Tu Familia
Created in Los Angeles
Photographed with Linus Shentu
 
"Fotos Paru Tu Familia" (Photos for your family), is a self-initiated photo portrait stand in which patrons can have their photo taken and instantly printed to a postcard sized 4"x 6" to mail to their families.
This is a collaborative effort led by Linus Shentu and Esai Ramirez designed to document the undetected yet flourishing immigrant communities throughout the US which serve as the backbone to many of our industries.
We set up shop at the Westlake/MacArthur Park Metro area alongside all the vendors.
Here are some of the people that we photographed. Click on any image to view full size.
American Writer Series: Hunter S Thompson
Created at ArtCenter College of Design
A booklet design inspired by the Gonzo journalist juxtaposes the structure of a newspaper with experimental illustrations. The design was meant to be an interpretation of Thompson's professional life of a journalist with his more erratic and experimental personal lifestyle.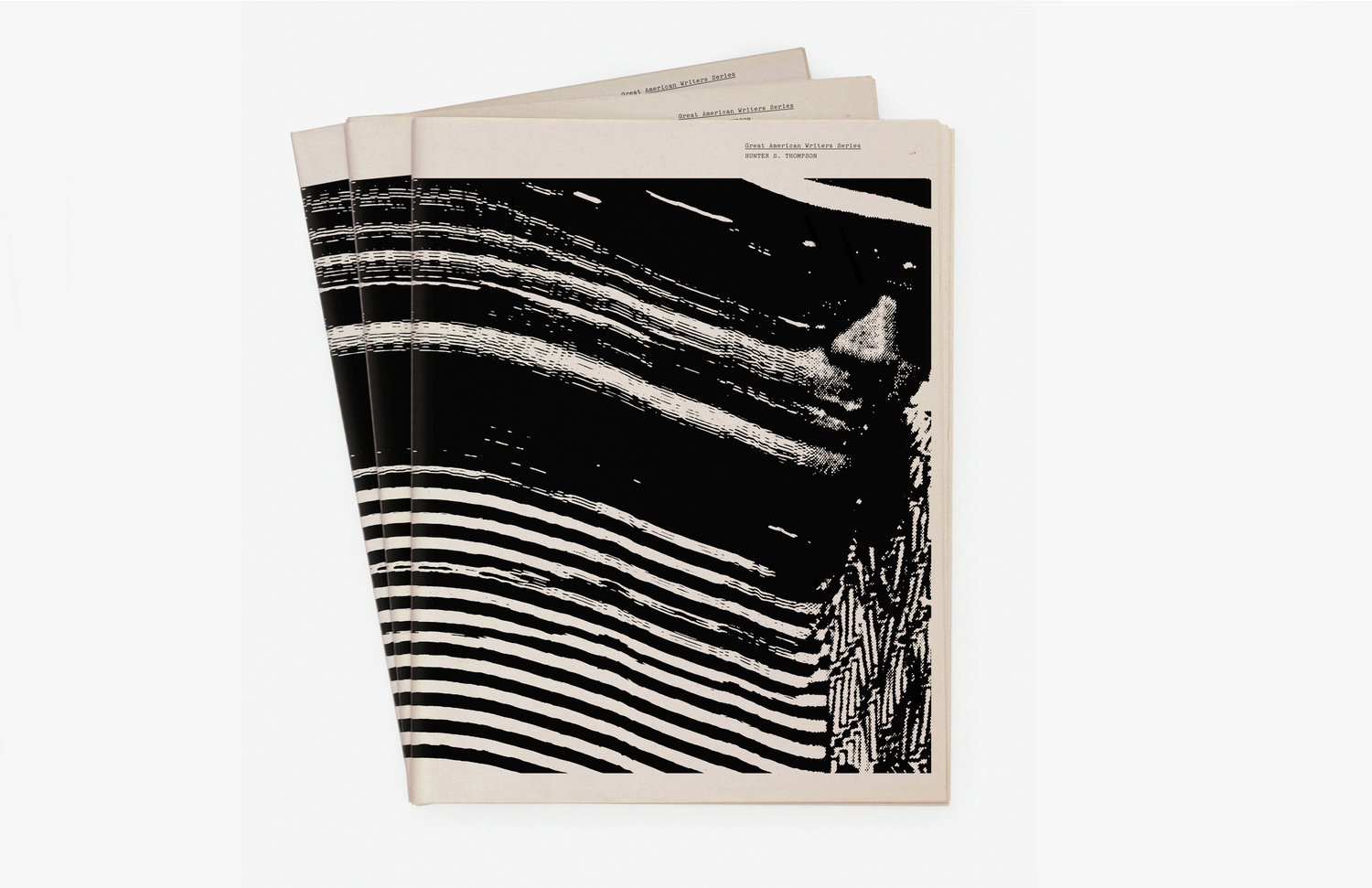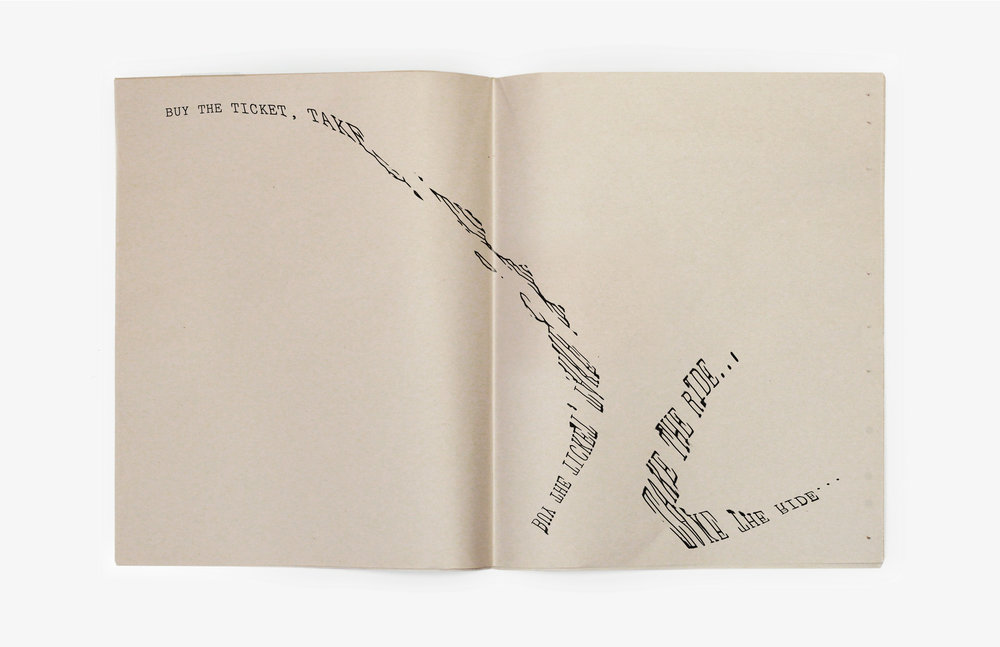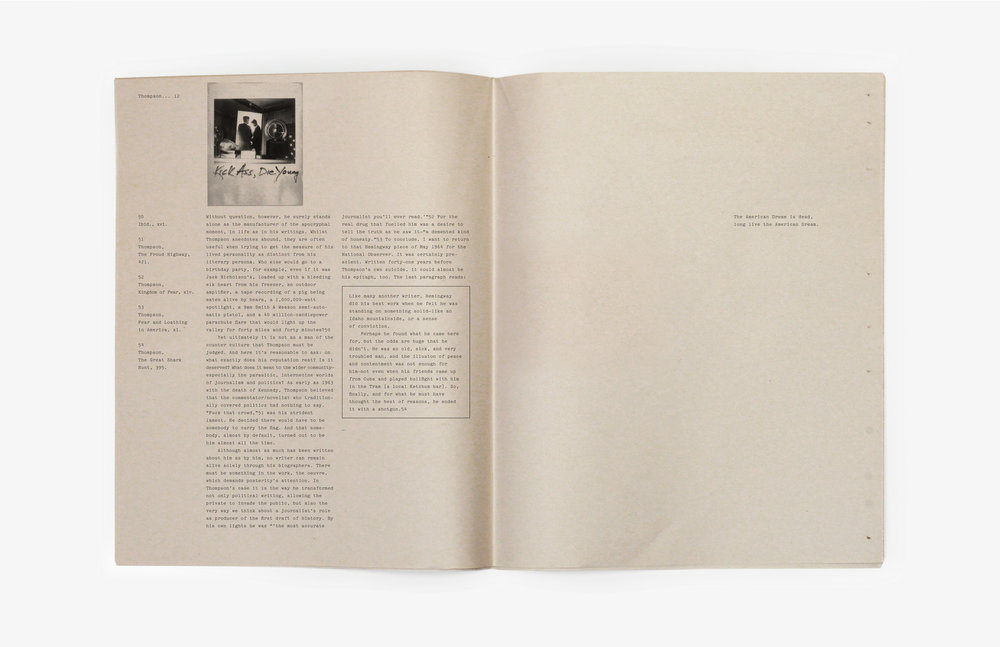 Self-Promo:
The Ideas Bank
Created at ArtCenter College of Design
This self-promo was made to circumvent the usual business card and get straight to the business of a why someone would get hired. A logo and identity was created for a fictional bank checkbook where ideas where exchanged for real money. This project is also a good example of my creative process and how I arrive at simple ideas.